FIRST UK CHURCH SPONSOR NOW ON-BOARD
We are delighted to announce our first sponsor church from West Sussex has been able to raise sufficient commitment from its congregation to support a large refugee family unit.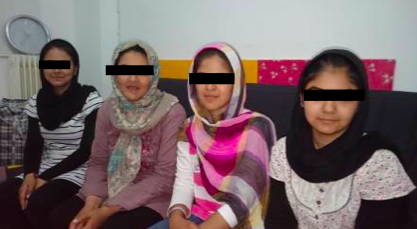 The family are so grateful they can now be extracted from the dangers of the camp to live in safety. This Afghan group, three related families (the mothers are sisters), lost two husbands en-route shot by border guards. They all wholeheartedly converted to Christ this summer yet as apostates are at constant risk.
Is this not the fast that I have chosen, to loose the bonds of wickedness, to undo the heavy burdens, to let the oppressed go free and that you break every yoke? - Isaiah 58:6.
For one family, this has now been done thanks be to God.
__________________
URGENT SAFE-HOUSING NEEDS CONTINUE TO GROW
PLEASE PRAY!
Our list of referrals keeps growing and we require ever more safe-housing for Christians targeted by extremists in government and military camps. We have urgent needs now, not only for accommodation, but also food supplies. We have a few penniless Christian families unable to buy food who are now considering self-deportation back to countries where certain imprisonment, or even death sentences may await.
If you can help please click here to donate.
__________________
PRAYER POINTS
▪ For more apartments to be found and funded.
▪ For safety and protection for the ICC team on the ground in Greece.
▪ For the EU itself to recognise Christians need special protection.
▪ For more UK churches to support their brethren.
▪ For Ambassadors - the ICC needs people to represent it in the UK.
"Keep my commandments, and live;
and my law as the apple of thine eye."
Proverbs 7:2