CRE 2016
Thank you to everyone who came to speak to us on our stand last week at the Christian Resources Exhibition. It was wonderful to find Christians interested in supporting our persecuted brothers and sisters from the Middle East. We look forward to building relationships with the churches and organisations represented who engaged with us.
During CRE, Miss Darling, Head of Mission, gave a 45 minute seminar on the current situation of the persecuted Christians from the Middle East. The seminar was well attended much positive feedback was received afterwards.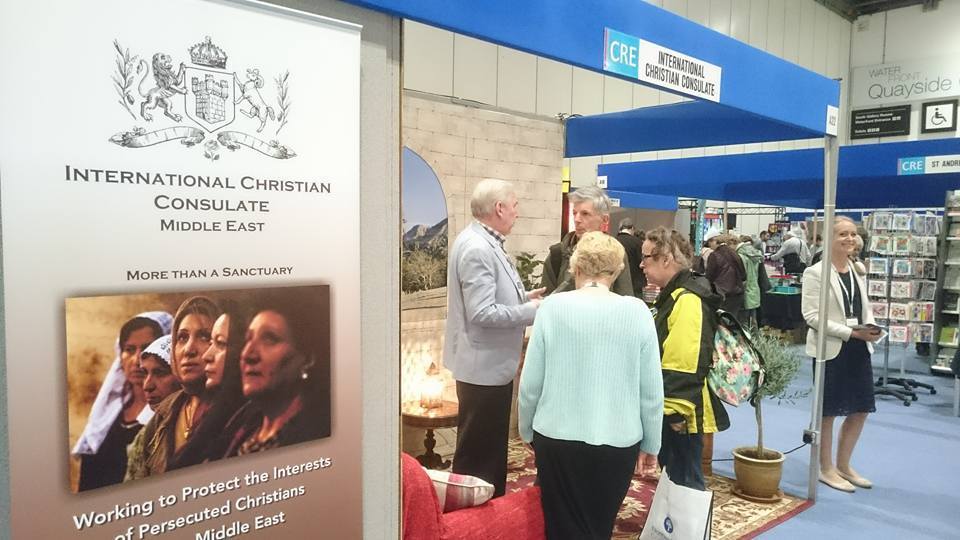 __________________
BREAKING NEWS
GREEK GOVERNMENT BULLDOZES IDOMENI CAMP - THOUSANDS DISPLACED
Many Christians will be severely impacted by this. Please help us to help them. Conditions in the new camps are dire, and we need to extract them urgently. As tensions rise in the heat and stress of these new camps, targeted attacks on Christians are inevitably going to increase.
__________________
Calling All Churches: Sponsor Persecuted Christians in Greece
Christian refugees in Greece are in desperate need of safe accommodation away from the dangers of the camps where they are targeted by extremists. We are urgently seeking church partners to support them.
"Do good to all people, but especially those of the household of faith"
Galatians 6:10
Sponsor a Christian refugee family by committing to a monthly contribution of £400 for a period of at least 6 months. We will connect you directly with those you support giving you the ability to communicate with them, receive regular updates and speak to them about their prayer needs.
Please contact us for more information:
office@internationalchristianconsulate.com
+44 (0) 7720 212987