Food Aid for Christian Refugees during Ramadan

Our arrival back in Greece this month, coincided with the first day of Ramadan, the month of fasting for Muslims. Ramadan sadly triggered additional problems for Christians with a spike in assaults and food supplies being restricted or even stopped in numerous refugee camps (out of respect for the Muslims) during the day, forcing Christians to fast by default.
An urgent appeal was launched and donations quickly received, enabling a short-term supplementary food program to be instigated to support around 70 individuals for the duration of Ramadan, which finishes on the 5th July. Refugees volunteered to help produce meals, pack them and distribute by car to fellow hungry Christian refugees from camps in the Athens area.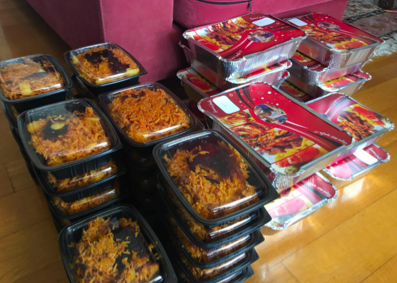 __________________
Camp Conditions
With the summer heat peaking at 40+ degrees, the camps have become unbearable some days with temperatures inside tents around 10 degrees higher than ambient. The stench of unwashed people, unclean and unhygienic toilets and shower blocks, was overwhelming.
The 'anarchist' camps, which we previously deemed to be doing a better job than the government, have taken a turn for the worse. They have reportedly stopped issuing meals and have resorted to telling refugees to 'steal food' from local shops. Refugees report they no longer supply any meals.
The number of refugees arriving in Greece has slowed considerably, but still increases daily. The camps accommodate on an average a 97% Muslim majority. Therefore Christians, Yazidis and other minorities remain vulnerable. There are reportedly (be refugees) a high numbers of Daesh/Taliban supporters/sympathisers in the camps. One Greek NGO Head we met stated, "of course, we all know there is Daesh in the camps!"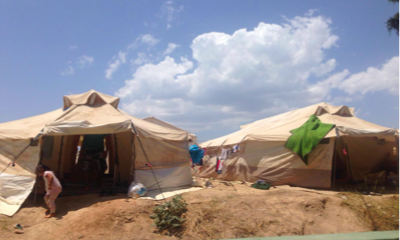 In the midst of the summer heat and disorder in the camps, the Christian minority remain extremely vulnerable and fear for their personal safety. In one case we had to extract Christians from hostile accommodation in the middle of the night and remove them to a safe house following attacks. The family had been placed into a housing facility by another NGO, which they shared with ten Muslim families. The wife who is six months pregnant, was attacked twice by Muslim women, the second time at knifepoint. Due to the stress and trauma, she was experiencing frequent panic attacks, had stopped eating and couldn't sleep. Naturally, there was concern for both her own health and that of her unborn child. The ICC was able to place them in safe accommodation due to the generosity of supporters.
__________________
Cultural Misunderstandings & Threats to Minorities
There is an alarming naiveté among western governments and NGOs that the different ethnic religious groups inflowing Europe can be housed together. Such a view is largely based on western democratic societal ideals, which are inappropriate to Middle Eastern cultures where people groups mostly live segregated and hold entirely different values and mind-sets, which they do not wish to change. They are Middle Eastern in origin and their culture and mind-set is very different to the West. Therefore the West should not assume to impose its own ideas, nor indeed expect them to be embraced. Placing Christian, Yazidi and Muslim refugees side-by-side is not viable and infringes their human rights. The ICC will continue to advocate and lobby for segregated accommodation, on the basis that whilst it is a noble idea to encourage unity and religious harmony, in reality, it is naïve and reckless to experiment within the refugee camp environment.
In Greek refugee accommodation, Christians are habitually threatened, discriminated against and have their basic human rights violated. Not only are there religious tensions, but ethnic ones too which sometimes result in violence and hostility. Refugees interviewed by the ICC expressed frustration at the European communities' lack of understanding of these complexities - and accompanying dangers.
Such issues are also emerging across Europe in Germany, France, Austria, and Sweden with officials in many countries reporting similar problems. This issue is highlighted in part by efforts to implement Shari'a in many European camps. Reports received by the ICC included that of an attempted stoning of a girl for speaking to a boy in Schisto military camp near Perama, Athens. In Europe, we have received information of Christians being thrown out of a camp because it is now 'under Shari'a', gunfights in French camps requiring riot police intervention, and NGO staff being harassed and threatened.
__________________
Good News
Due to the generosity of private donors and churches in the UK, we were able to sign off on contracts to rent apartments to house vulnerable families. We have begun housing 30+ refugees on short-term contracts in apartments whilst we seek to open a new hospitality centre.