ICC Safe Houses Protect Christian Refugees
Over the last two months the ICC has begun placing Christian refugees in safe houses across Athens whilst working with partners on the ground to secure more, plus provide support, furniture and food costs. The need is great: many hundreds of Christians are being targeted or living under very difficult circumstances trying to hide from radicals/extremists in the camps. The refugee camps have a high proportion of Daesh or Taliban sympathisers.




"By this all men will know you are My disciples, if you love one another as I have loved you." - John 13:35




However, many Muslims are also converting to Christ and consequently as apostates, they now have greater threats to contend with. God is at work in Greece - it's truly amazing to see what He's doing. Many are being won simply by the love of God that is shown by an army of faithful believers who come from all walks of life, and nations, to volunteer and give their time and love to desperate people. Love is winning many hearts and minds in Greece.




__________________



Two families sharing an ICC safe house + Hamster!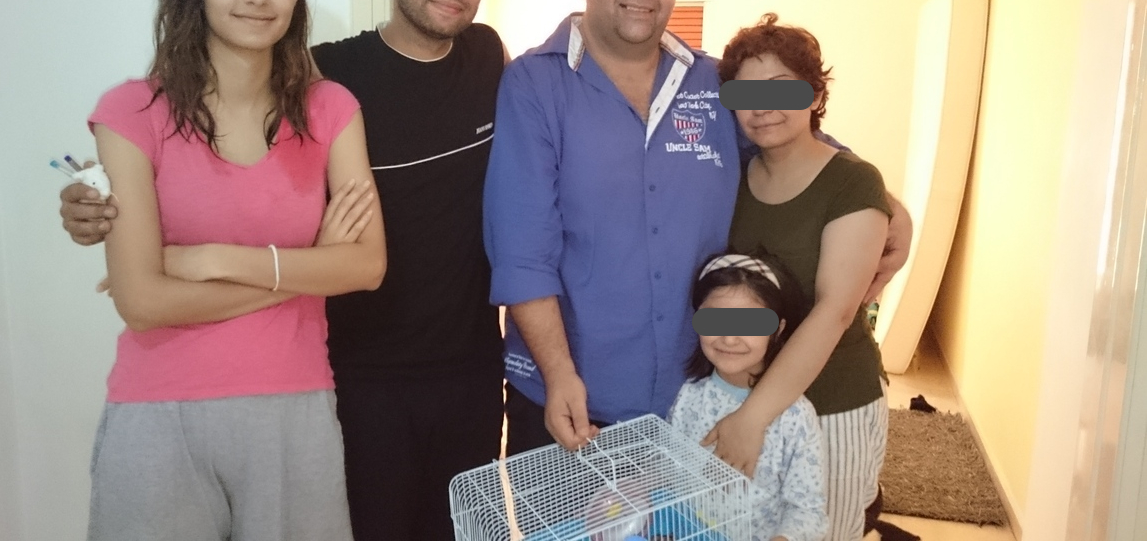 "We provided some animal therapy as both girls
are deeply affected by trauma but come to life with animals"
__________________
Personal Stories

Many of the personal stories told in interviews were so moving that we wanted to share just two in this update. The first story involves a family of six who fled Afghanistan because they were Ismaeli Shia Muslims. Afghan culture is highly tribal in nature, where the Pashtun Sunni majority regards Ismaeli-Shias with contempt. The husband was tortured by both Taliban and government forces and sustained permanent leg injuries, which still cause much pain. The children were excluded from school, and their small village community on the Afghan-Iran border rejected the whole family.
They fled with their four children including a 16yr old daughter who had polio as a small child. They walked across desert and mountains for over a week without food enduring border guards operating a shoot-to-kill policy on refugees. They carried the 16yr old piggy-back style until they were so exhausted they had to drag her, over the border, into Iran. She now has badly scarred legs and lower abdomen as a result of this. They crossed Iran by bus before arriving at the Turkish border where they endured another arduous eleven-hour walk over the mountains. Their journey took them forty days in total and the mother said had it not been winter; they'd have died of heat exhaustion and starvation.
On arrival in Greece, they settled into a government camp in Athens and began attending a local church centre that supports refugees where they subsequently and wholeheartedly gave their lives to Christ. Two weeks ago the entire family were publicly baptised; their faith and love for the Lord Jesus is remarkable and unshakable. They came to know Christ because, as they said; "We wanted to know the God of these people who feed us"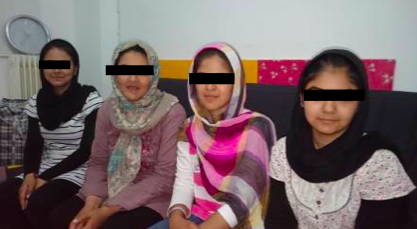 Story two involves three families, related by the mothers who are sisters. Two of the fathers were shot en route by the Taliban leaving one man with his wife and two sisters in law, accompanied by ten children ranging from 7-15yrs in age. They fled Afghanistan because of persecution, they are all secret believers in Jesus from Kabul. This beautiful family group endured much. As Tajiks, the Pashtun Sunni majority persecuted them: the same tribe as the Taliban. Their faith kept them alive on their journey, despite the children falling sick. They arrived in Turkey and were packed into an inflatable boat designed for twelve, with eighty-four people!
What is tragic about their story is that since arrival in Greece, their experiences in the camps have been so bad they want to self-deport back to Afghanistan. Their church leader has persuaded them not to as the camps contain Afghan informants passing information back to both the Afghan government and Taliban. If they return they face certain trouble, or even death. The ICC is trying to find a big enough safe house to house the whole family group together and extricate them from the hostile camp they currently reside in. If you would like to help this family please contact us. We need around €400 per month to house and cover utility costs for them.
Christians placed in ICC safe houses do not have access to the meals in the refugee camps. They need help with food costs. Please prayerfully consider whether you are able to donate a small monthly amount to help cover these costs.
__________________
Wanted: Churches to Sponsor Individuals or Families

There are many Christians in urgent need of safe housing and support.
The ICC is seeking partner churches and ministries in the UK to join us by sponsoring individuals or families as part of their outreach and mission work. Churches can have direct contact with the refugees they support to pray for, support and befriend them. If you can help or would like to discuss this further please do email us at:
office@internationalchristianconsulate.com
__________________
Some More Case Studies
Asma is 17yr old believer. Last Saturday she was thrown out of the anarchist squat camp she lived in with her mother and brother. The anarchists are recruiting from the refugees and forcing them to steal food and fight the police; for girls like Asma there were also demands for 'additional' favours. She refused and they split her up from her family and put her on the street. She is now in an ICC safe house.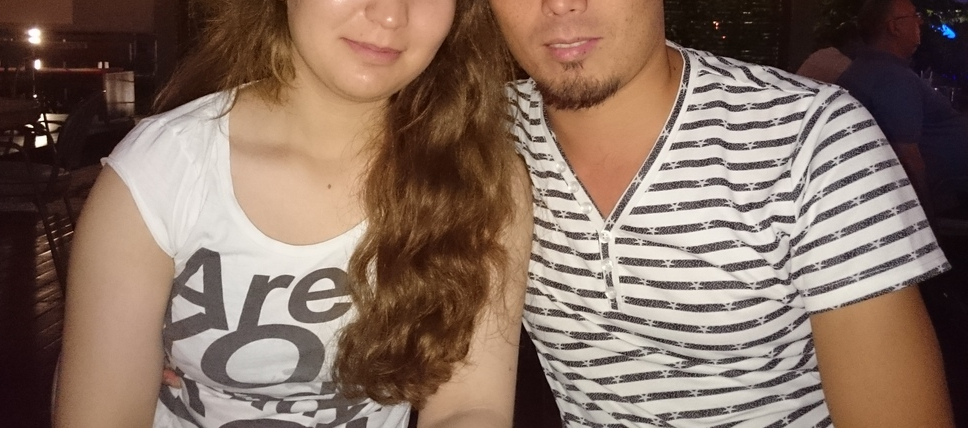 Meet Pari & Zaman: two young Afghans we met in June. Having wholeheartedly given their lives to Christ, they are now in an ICC safe house and were baptised recently. They are serving in their church and growing in faith day by day. Its been a great honour for us to support them and watch them grow!
__________________
Please pray for the ICC and its team on the ground in Greece, and importantly your persecuted brothers and sisters in Christ - many are in very difficult situations. Believe it or not, they are also praying for you!
If you would like to support our work financially please visit our Donate page for more information.