The last month has seen an increase in referrals to the ICC from ministry partners in and around Athens, and below you can read a couple of case studies. People continue arriving from the Middle East, albeit in smaller numbers, as the Greek government is keeping people on the islands where they arrive. Conditions in these camps are harsh and for the Christian minority, it can be both intimidating and dangerous. Please pray for their protection.
Our newest referrals come from countries such as Egypt, Syria, Iraq and Kurdistan. It remains a privilege to help God's people in their hour of need by acting on their behalf to safe-house them, relocate, or refer to other forms of help and support as appropriate.
The ICC continues to partner with various NGOs, churches and agencies. Future advocacy work includes presenting in the European Parliament to MEP's, to raise awareness of the plight of persecuted religious minorities and try to increase government understanding of the realities Christian refugees face.
If you would like to be involved there are many ways to support: volunteer, pray, or donate - the ICC needs all three.
__________________
Recent Case Studies
1. Family of 5 from Kurdistan
They had fled for their lives after neighbours and family had become radicalised by ISIS and were hunting them down because of their faith. They fled to Turkey where they were horrified to find ISIS everywhere and worse - in good relationship with the police and other officials there! They were then brought to Athens by the smugglers, who they'd actually paid to take them to Italy, but were instead dumped at a bus stop. They didn't realise they were in Greece until they saw the road signs. The family were sleeping on the streets, trying to avoid being picked out by Muslim refugees, and afraid to go into a camp.
When we met them, they were terrified, freezing and exhausted. They are a beautiful Christian family, who had themselves been trying to help refugees in Kurdistan with their church, but when things got too dangerous for them and they had to flee, they never imagined they would end up living on the streets of Athens afraid for their lives. They are now in an ICC Safe House and the terror that was in their eyes the day we met them, is fading.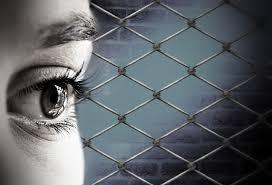 2. 26-year old Orphan from Egypt
A lovely devout Christian, her parents were killed in Egypt and her brother became a radical Islamist. She completed her degree in theology at Cairo University before fleeing to Turkey to escape her brother's attempts to kill her. There he caught up with her, and with Turkey becoming ever more difficult for Christians too, she fled again to the Greek islands and hid in her tent for weeks to avoid trouble from her Muslim neighbours. She was quickly referred to ICC by a church partner and is now happily settling into our newest Safe House with a widow from Syria, whose husband and three children were killed last year.
__________________
Micro Business Finance
There is a great need to assist refugees with job creation and business start ups. This falls outside the remit of ICC's work, but we are actively seeking a partner who might consider coming to Greece to assist refugees directly in this matter. If any of our supporters are able to assist, or know an organisation interested in such work, we would be pleased to hear from them.
__________________
Trauma Counselling
Another area of great need, outside the scope of the ICC's current ability, is for trauma counselling and support (in Arabic, Farsi or Kurdish). Again, if any of our supporters are able to assist, or know of an organisation who can help, we would be very pleased to hear from them. Around 90% of all Christian refugees have trauma associated to the persecution they endured, their escape, and the challenges they face in settling.
__________________
Legal Advice
Finally, legal advice is often required for those we help in matters pertaining to visas, refugee status, international law, human rights and rights of return. If any supporters are able to supply legal advice, or can connect us with pro-bono volunteer lawyers who would work with those the ICC assists, please connect us.