93% CHRISTIANS IMPACTED BY THREATS OR ATTACKS
The West struggles to understand how Christian refugees can be a 'vulnerable minority group' within Europe's borders. This is because Europe is broadly seen as a democratic continent with a nominal Christian heritage.
However, what is not understood is that Europe's refugees camps have become microcosms of the Middle East. Most camps are now akin to mini-Iraqs, mini-Afghanistans or mini-Syrias, with all the ethnic religious tensions. The trends seen in Greece are reflected across Europe, which in some cases are worse. Refugees we have had contact with report back from Germany that things there are worse there, some have even self deported back to their home nations as a result.
The influences that caused many Christians to flee their home nations have followed them into Europe, in the hearts and minds of their fellow refugees, who hold to a radical interpretation of their own religion.
Interestingly, some Christian refugees are now saying they no longer wish to head further West into central Europe because they see what is coming!
__________________

Headline Figures
During 2016 the ICC interviewed an estimated 34% of Christian refugees in the Athens area.
93% have experienced or witnessed threats or attacks.
92% remain afraid
72% experienced violence
80% witnessed violence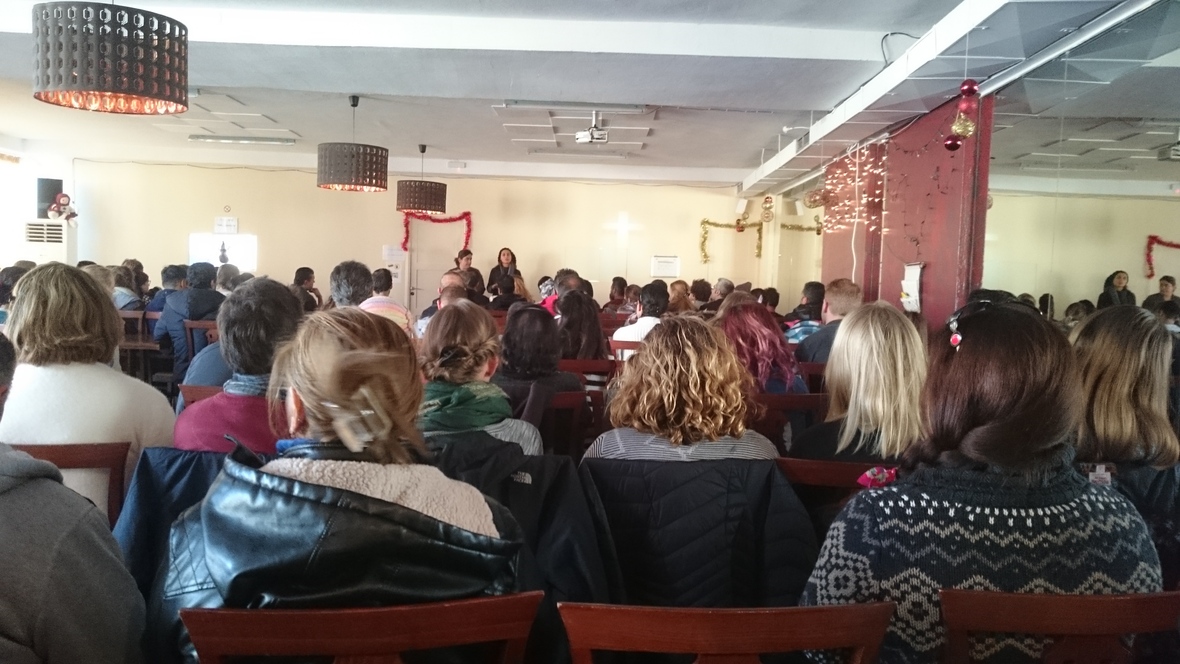 Refugee Church in Athens
__________________
New Safe Houses Opening
Thanks to some American private investors, the ICC has been able to secure three more Safe Houses. These dear believers in Christ felt compelled to help and have bought properties for the ICC to use to house vulnerable Christians. Safe House 6 opened last week and the next two, 7 & 8, will open in January, taking our capacity to 55 beds.
This has been an unexpected but nonetheless very welcome development, and we have recently been encouraged further by other private investors now emerging to follow in their footsteps. God is doing miracles!
Over the course of this summer and Autumn we have already housed and protected in excess of 65 people, some are still with us, others have moved on either to Europe or found jobs and are in their own apartments. Several more families are also moving to their own apartments early next year.
__________________

A Wonderful End of Year Gift
As we prepare to leave Athens and fly home for the festive period, we wanted to share some amazing news. The ICC began its mission in Greece nine months ago and against challenges and not a little opposition, it has at times felt like giving birth.
We are delighted to announce the UK Charity Commissioners have today, awarded us full charitable status: our new UK Charity Number is 1170909.
Not only that, yesterday, the Greek government also officially recognised ICC here in Greece, and the US based Nazarene Fund released the first tranche of funding for our new centre which will open in March.
All this has happened in 48hours! God is faithful and true.