In July we returned to Greece for the third time this year, continuing to develop relationships with partners on the ground and build our network of safe houses for vulnerable Christian refugees. We also met with a potential US donor organisation to show them the site for a Christian hospitality centre, which we plan to open in northern Athens. At the time of writing, the ICC is awaiting confirmation of funding.
Baptisms of Refugee Believers
It is very clear that God is at work in the midst of this crisis. The number of conversions from Islam to Christianity is significant. Wisdom is always needed in discerning the genuine from the false: those who merely seek an easier path into
Europe. But there are continuous stories of Muslims rejecting Islam and submitting to Jesus Christ as their Lord and Saviour. The ICC team was privileged to observe and even take part in baptisms in July. Interviews were conducted with people who moved our hearts with their stories, a few of which appear below. Reasons for converting vary, but what is clear is that the love of Christ shown by the ministry partners and teams of volunteers is winning hearts and minds. The support they receive breaks their preconceived ideas about Christianity and they willingly open their hearts to the gospel. God is at work in Greece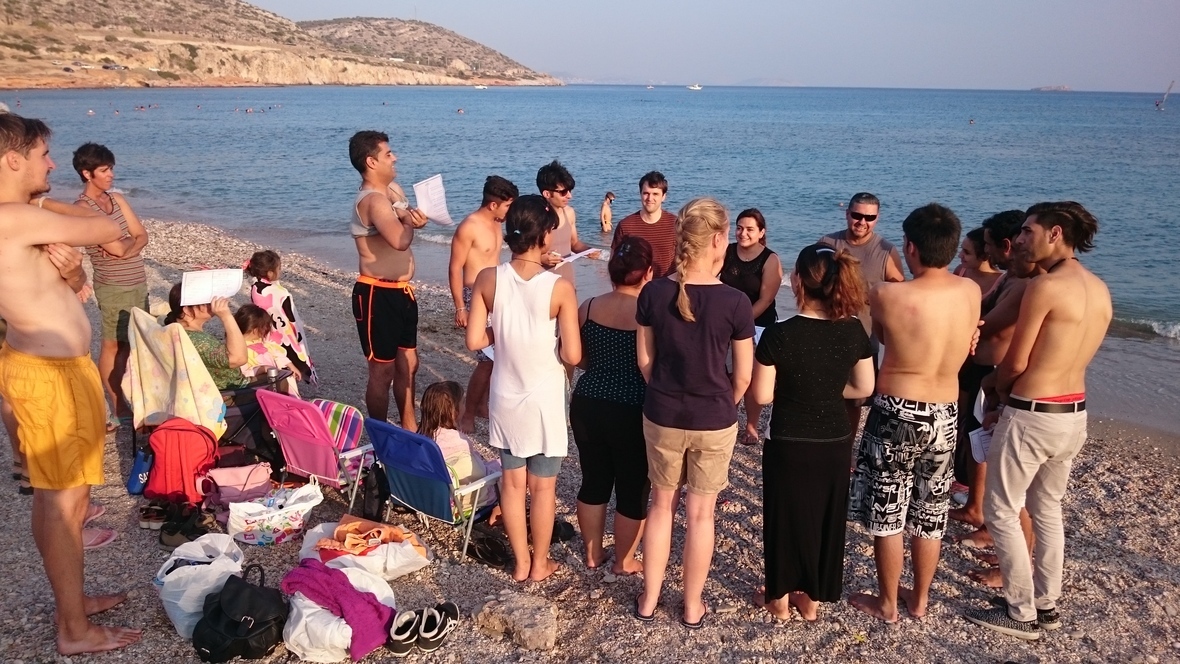 Beach baptisms near Athens
Baby Shower for Refugee Women
An Amazon wishlist was used to enable supporters to order a gift for them, which we could personally deliver to the refugees on their behalf. The response was wonderful and many of you have greatly blessed these two young women and their babies. In partnership with a refugee church in Athens, we were able to host a baby shower party, which was attended by refugees and volunteers. It was a joyful celebration. The women and their families were overwhelmed by the love and generosity of their brothers and sisters in the UK, who have shown care for them and their unborn babies. These are people who have felt abandoned and forgotten by the church in the West, and now have hope that they are not alone. Thank you to every single one of you who sent a gift.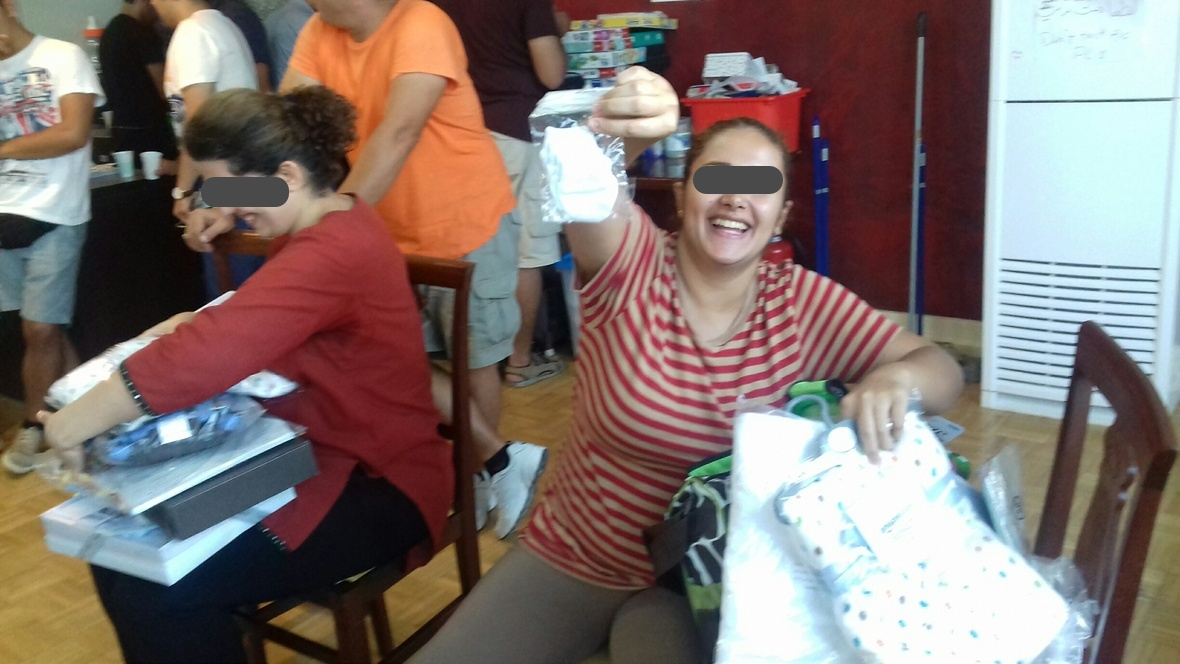 A very noisy Baby Shower
Christian Hospitality Centre
Plans for this project are well underway and we are currently waiting upon approval for funding from two organisations, one in the US the other in the UK. The vision, for which we have found the perfect building, will provide accommodation for around 150 Christians, work opportunities, medical and psycho-social support, and assist the transition process from being a dependent refugee to independent living. The day after praying that God would provide the perfect site (the previous option having fallen through), a priest from the Orthodox Church called to say he had found the perfect place. To this day he claims it was a miracle of God's provision in finding it. We, our partner ministries in Greece and the Greek Orthodox Church are all very clearly recognising God's hand at work in this project. We are confident that having found us the perfect building, He will also provide the finance. Please pray for this much needed facility.